Upcoming Schedule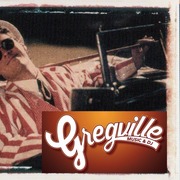 Acoustic
Friday, September 29th @ 5:00pm
9/29 @ 5:00PM
HEY THERE!! - Welcome to Gregville, USA.! :) Upbeat, fun, top 40, reggae. From my awesome originals to John Mayer and Christ Stapleton to Jimmy Buffett, Jason Mraz to James Taylor, Frank Sinatra to Bruno Mars, I can either rock the house with songs that range from Sublime to Sinatra or keep it nice and quiet for a background ambience setting. Having performed for hundreds of corporate events and private parties, I am extremely customer-focused and guarantee 100% satisfaction. Available for most dates within driving distance of the San Diego region, I have my own sound system and lights which I set up prior to performance time. Always professional, I dress for the occasion be it tuxedo to Hawaiian shirts! Having performed for hundreds of corporate and private parties, I am comfortable with both background ambience or more ambience-oriented - type settings. Recent Reviews - Gigmasters/YELP - "Greg was absolutely perfect for our occasion. He can play any kind of music and is tuned in to what people want to hear. Everyone at our party remarked about how nice the music was. Not just that it was there but how really enjoyable it was. He's got a nice smooth voice, is a friendly good looking guy with a great smile and is sincerely trying to please the crowd. He is also very easy to work with in terms of where and how to set up his gear. We couldn't have been happier with his performance." "Greg was professional and accomodating throughout the whole booking and party planning process. We had a backyard party for my dad's 50th birthday with about 80 guests. Greg brought everyone together through his performance without taking away from people meeting and catching up with each other. By the end of the night, he was just another guest at the party enjoying the night with friends. Overall, Greg was a great addition to our party and I will recommend him to anyone looking for a professional and entertaining musician." Gimme a chance to BRING IT! Best, Greg
Acoustic, Latin/World, Piano
Saturday, September 30th @ 5:00pm
9/30 @ 5:00PM
Natalie started her music journey at the age of 13 when she got engaged in her musical theater. Her first songs that she composed for the production of "Little Prince" got accepted by a professional theater. At the age of 16 she played with various folk and pop cover bands. At the age of 20 she got a leading role in the musical "We will rock you". At the age of 24 she moved to Los Angeles to pursue her solo career. She worked with various latin, electronic and pop bands. For the last 3 years, Natalie plays solo in LA, OC, SB and SD counties and pursues songwriting career. Natalie proficient in playing piano and ukulele.
Sunday, October 1st @ 12:00pm
10/1 @ 12:00PM
Richár♪'s bands and full-service entertainment company supply superior music and variety acts for many of L.A.'s most prestigious celebrity events including 5 parties for Steven Spielberg, events for Bob Dylan, Jack Nicholson, 5 family events for Wolfgang Puck, Paul Reiser, Haim Saban, Neve Campbell, Ray Irani, Roseanne, Cher, studio heads Michael Eisner, Barry Diller, Dino de Laurentiis; the famous New Years Eve party at Spago, and the LA Times Millennium bash. Past galas featuring RICHÁRD BERNARD include the Dorothy Chandler Pavilion, Armand Hammer Museum, Academy of Motion Picture Arts and Sciences, Disney Hall and many film premiers.
Acoustic, Alternative, Bluegrass
Saturday, October 7th @ 5:00pm
10/7 @ 5:00PM
Hello. I have been an acoustic player for the last eighteen years in the south. I play crowd favorites from the 80's, 90's, and today. I have an amazing range, singing everything from Alice in Chains to ZZ Top, Britney Spears to Elton John. With big vocals I know how to keep your patrons happy and spending money at your establishment.
Acoustic, Alternative, Blues
Friday, October 13th @ 5:00pm
10/13 @ 5:00PM
Hermosa Beach, CA based artist, Luke Wade is a gifted singer/songwriter whose soulful voice and compelling lyrics have captivated audiences around the world. Over the past decade, he has toured extensively as a headlining act, as well as supporting other artists like Andy Grammer, Toad the Wet Sprocket, Edwin McCain, Maren Morris, Leon Bridges, Robert Randolph, Green River Ordinance, Koe Wezel, and many more. With his soulful voice often compared to the likes of Ray Lamontagne and Otis Redding, it's easy to see why Luke has become such a beloved performer. In addition to his successful touring career, Luke has also had the honor of being a finalist on the hit show "The Voice."
Venue Details
Address:
25291 Vista Del Verde, Coto De Caza, CA
Phone:
949-858-4100
Website: